Help - Drinking Water Treatability Database Home Page
---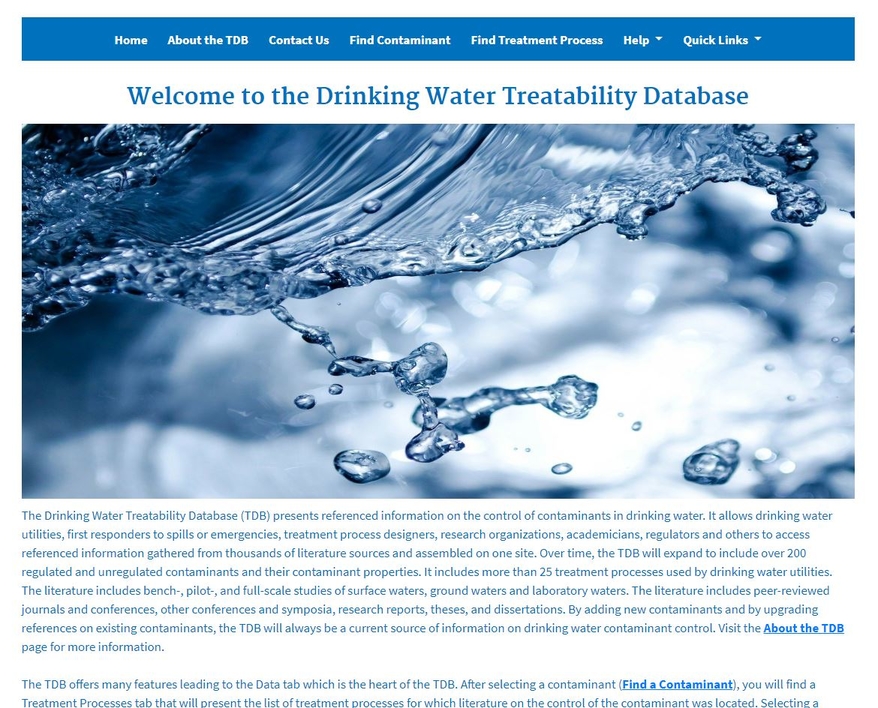 ---
The home page provides you with an introduction to the Drinking Water Treatability Database (TDB).
Basic navigation for the TDB (Home, About the TDB, Find a Contaminant, Find a Treatment Process, Quick Links (links to other government and private web pages), and Help links) can be located in the navigation bar above the page title.
The home page also contains a brief description of how to use the TDB to find contaminants and treatment processes.